<< Back to main
FAQ: "Are the White Peaches Sweeter?"
Posted 7/8/2010 1:53pm by Ben Wenk.
Among the more commonly asked questions at our market stands gets at the heart of an age-old debate.
Ok, so I'm exaggerating a little. Regardless, people wanna know which peaches are sweeter: yellow fleshed peaches or white fleshed peaches?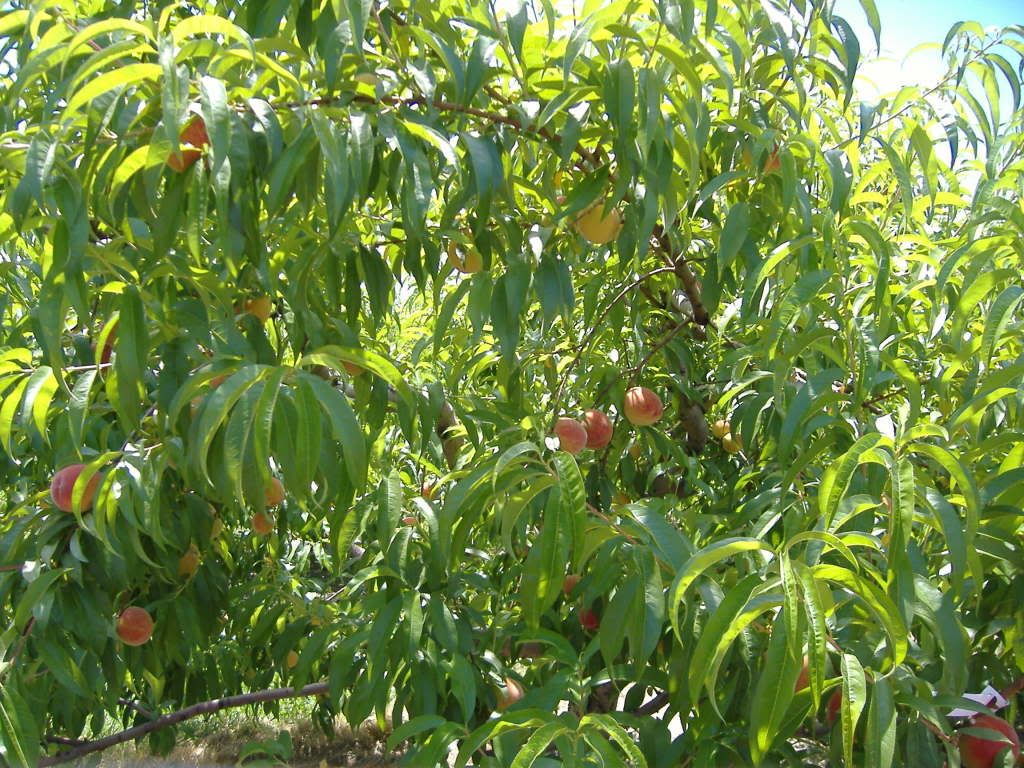 Peaches come in many shapes and size. The two most distinguishing features are yellow fleshed or white fleshed. Peaches can also be clingstone or freestone, but we've got that debate all wrapped up in this entry (link, "Ask A Grower III"). For the purposes of being thorough, I'll add that a few new peach varieties are listed as yellow fleshed and sub acid. This not withstanding, the main difference between a yellow peach and a white peach is the amount of acid in that peach.
Yellow-fleshed peaches have a rosy red cheek over a soft yellow background color. These are your "standard" peach varieties - that peach flavor you grew up with. They are very juicy, very sweet, and have a good acidic, peachy "bite". If you were using your peaches paired with something sweet like cream, ice cream and they like, you'd definitely go for these peaches. Yellow peaches are often preferred for baking pies, cobblers, and other similar deserts.

White peaches are commonly a darker, redder cheeked fruit whose background color is a soft, creamy white. These too are sweet, juicy treats. The white peaches, contrary to the yellow peaches, will not have that "bite" - that tangy, acidic counterpoint to the sweetness of the peach juices. Conversely, if you are mixing peaches with a more acidic yogurt - plain yogurt, or a mildly acidic vanilla, you may find you prefer white peaches in these instances.
So stop skirting the question, guy! Which are sweeter? Well, in the interests of full disclosure, I've always been a "yellow peach guy". That's the side of the debate I fall on. White peaches, by virtue of their lack of "bite", will seem sweeter to many. To me, they're a terrific mix-in after a few weeks of munching my favorite yellow peaches. And they are terrific if you are pairing them with a little acid. If you were measuring total sweetness by total sugars, both kinds of peaches would be similar. The best answer is that the sweetness of a peach is determined more by where it's grown, when it was picked, where it was on the tree, and which variety it came from than white or yellow. If you think the lack of acid makes them taste sweeter, you're probably right. If you think yellow peaches are just as sweet as white peaches, but with a little acidic "kick", then you're probably right too! Try both and choose for yourself!
There's a frequently vague answer to a frequently asked question!