<< Back to main
Hands On Your Buzzers for The Lightning Round! (updated 8/19)
Posted 7/8/2010 12:14pm by Ben Wenk.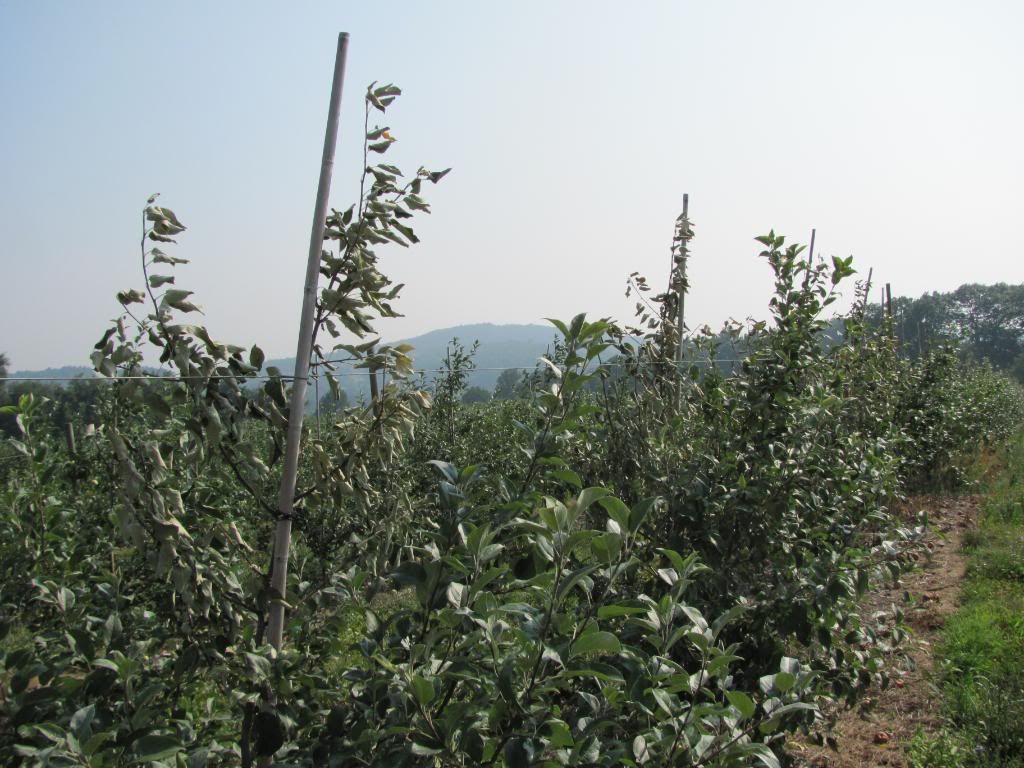 Picture, if you will, another hot day at Three Springs Fruit Farm. Temperatures are nearing 100 and you have workers to check on before it gets too hot to continue. My Uncle John found himself in such a situation earlier this week. You're driving up to the big Honeycrisp block in Gardners to check up on somebody when you're faced with this image (left). The tops of your trees are dying! Just the tops, just one row. Your heart sinks and you start thinking what you might have done wrong. Is it fireblight? Mildew? You see the end post of the trellis is split from top to bottom and you wonder - did someone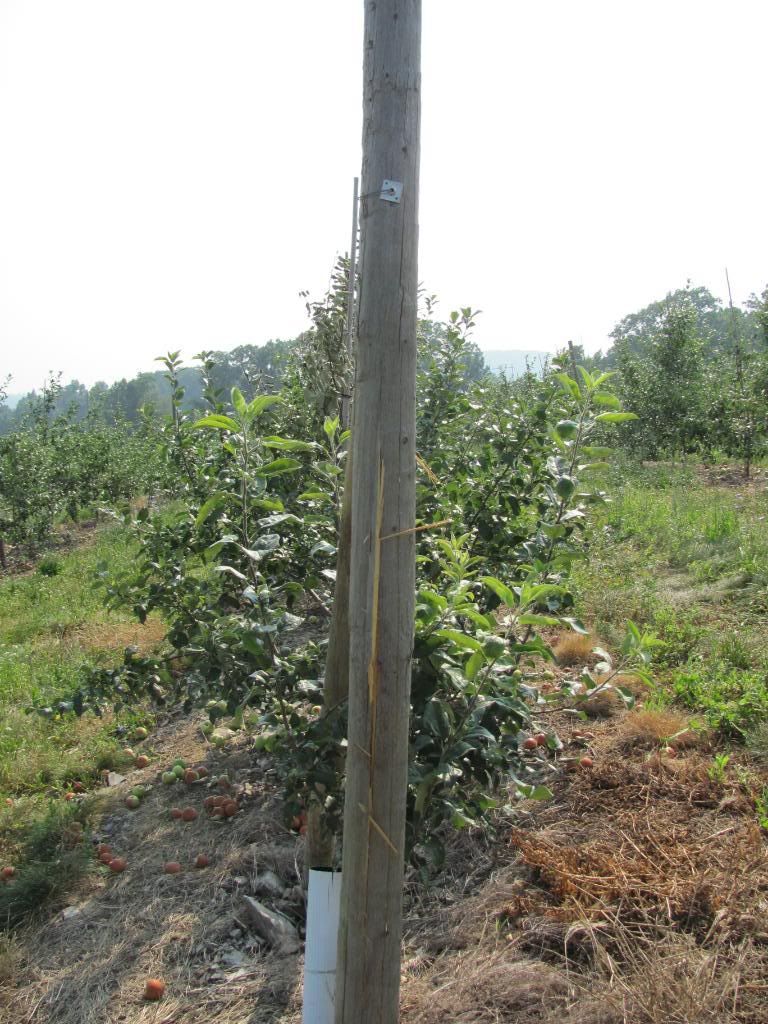 back in to my trellis? Did someone turn too short and whack it with a tractor or mower? Did that uproot the trees? The more you investigate, the more you start to discover that, hard as it might be to believe...
These trees got fried by a lightning strike! AC/DC might liken it to being "Thunderstruck". Either way, it's the only solution for this anomoly. The row is at the top of the hill (shortest distance for lightning), it's isolated to only one row, and it shattered every support pole and bamboo conduit in the row. The singed leaves are isolated to the places closest to that high tensile wire. There are no signs of impact on any of the split support poles - instead, they look like they were split by the maul-weilding cousin of Thor himself; right down the middle, vertically! Here are more pictures documenting this oddity! These Honeycrisp trees are going to be stunted for life. It's only a bit of consolation to have an interesting story to go along with it.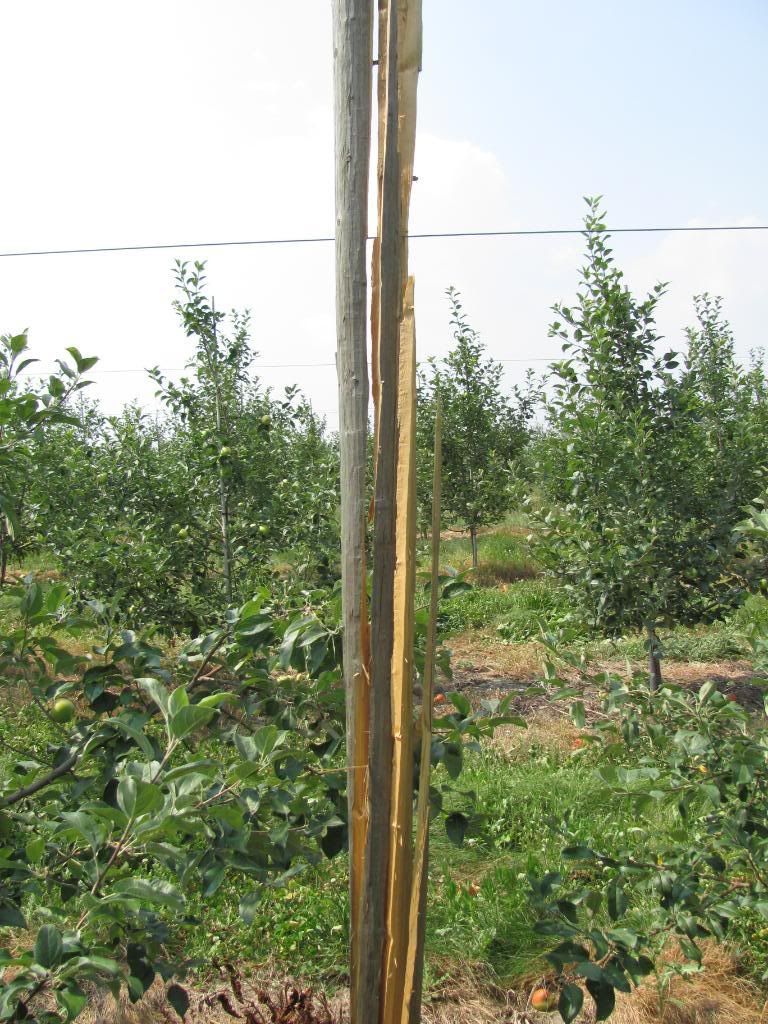 Here's the latest shot... things didn't "turn out the way we wanted them to"... see before shot on the left and after shot on the right... dead trees.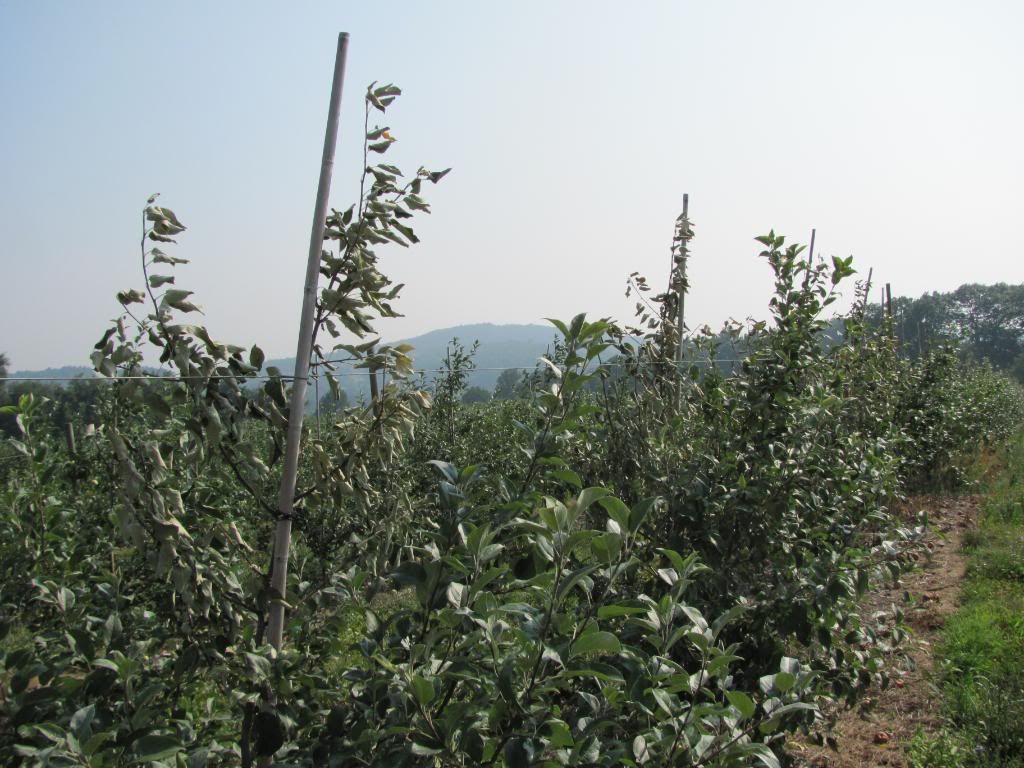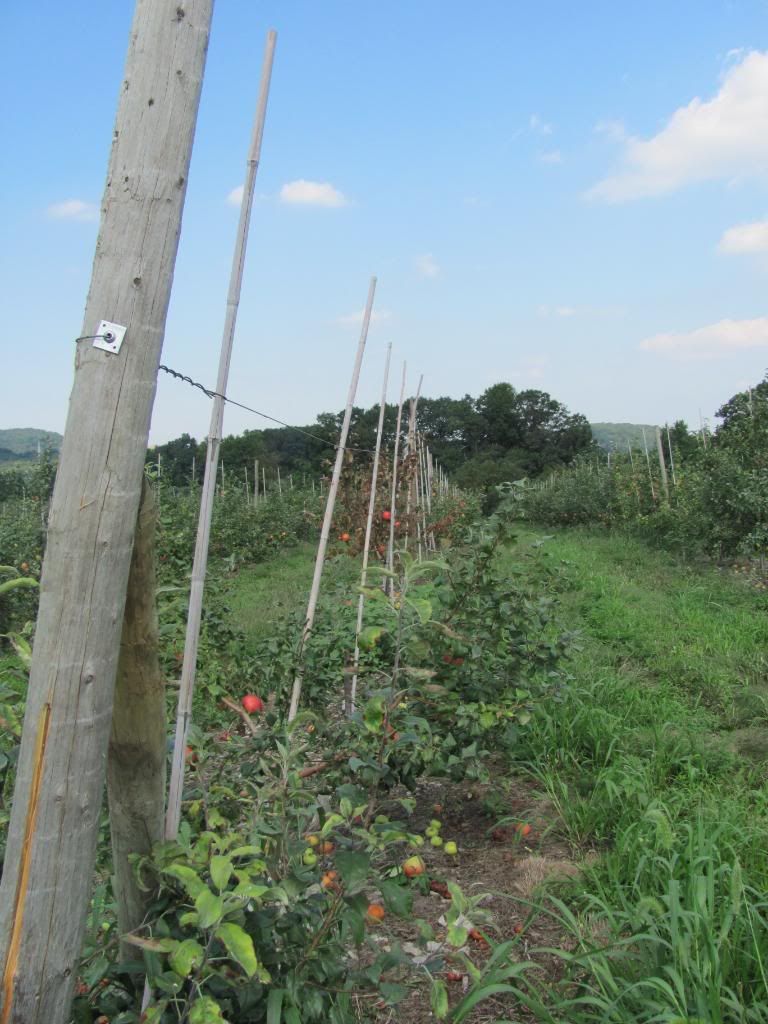 Not to be a downer, I wanted to include this shot - (courtesy @OurPeachCrop) shows some large Honeycrisp apples coloring up nicely. More importantly, the apple on the left was DELICIOUS! It was still just a hair underripe... so patience, folks. Next week!