Winter Buyers Club 2014
How to purchase with us while markets aren't in season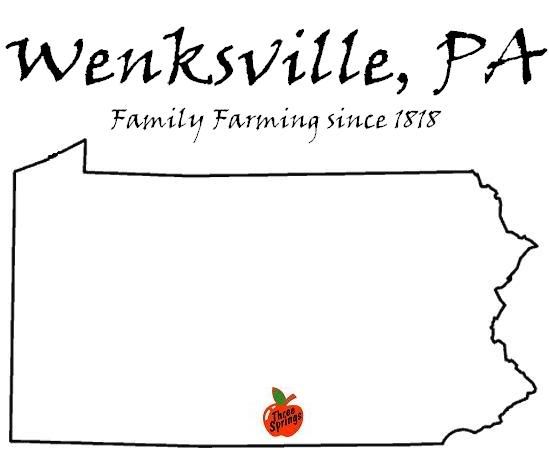 You, as a lover of tasty local fruits, have been heard! We sympathize with you! Your favorite market isn't open in the winter time and those waxy grocery store apple-facimiles won't do! Here's the simple way to avoid Three Springs separation anxiety:
(note well, as we go along, that we are requiring NO commitments from you at any time!)
sign up for our Buyer's Club mailing list, joining the group "BC -

city of your market here"

open the email when it arrives, jot down the delivery time/location, purchase only the items you want from our online store

pick up your order at the place and time designated!
It's as simple as that, folks! Here's the plan for the 2014 season:
Philadelphia
dates: 1/11, 2/8, 3/8, 4/12 - 2nd Saturdays each month till opening day!
location: Headhouse Shambles
time: 10:00am - 10:30am
others vendors for orders: Hillacres Pride - our Headhouse neighbors and their delicious dairy, meats, and cheeses!
Greenbelt (DC area)
dates: 1/19, 2/16, 3/16, 4/20 - every third Sunday
location: Greenbelt Farmers Market lot (closest New Deal Cafe)
time: 10:00am
other vendors for orders: Two Oceans True Foods - sustainable seafood vendor and all-around nice guy Gaylord will take your orders, ask me for his email.
Keep in mind, we'll be attending Silver Spring Market every Saturday 10-1 and a Cumberland County PA market every week - 1st and 3rd Thursdays at Farmers on Walnut, 2nd and 4th Wednesdays at Farmers on the Square.